Dear Leader,
Terrified that you're doing the wrong thing and leading yourself to your own ruin?
Some people actually like their own squeaky hamster wheel even though they know it's not working.
It's just too scary to change.
Your comfort zone at least feels familiar.
But how can you break from this comfort zone?
"What I was hoping to accomplish with you was to organize my efforts and plan of attack."

– M, Engineer, CA
Thank you for working on the next solution!
Respectfully,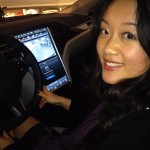 Judi and the Imagine Team
Top Woman Innovator, Award-Winning Certified Professional Coach & Business Consultant
"Be the leader that you seek…Love a better world."
More Strategic Planning Made Easy at: https://chiefstratofficer.com
Who is Judi Rhee Alloway? at: https://judirheealloway.com
P.S.: Get Free Instant Access for more information here:
1. Organizational Success Chart
2. Chief Strategy Officer Details
3. Strategic Planning Event Checklist
4. Complimentary 15 Minute Discovery Session