Hi Leader,
You take care of everyone in your life. If you change your life by starting an organization, who will be there for everyone?
Are you afraid to drop the ball on your family and friends?
What if…
…you can learn and download materials at your convenience?
…you only had to call in once a week for an hour to discuss what you've learned?
…there was a network out there to help you?
…you could be supported by a 1.6-million-member network?
You've always put everyone else's needs ahead of yours. Why wouldn't you do this for yourself?
Your friends and family will be thanking you when you finish.
Yours in service,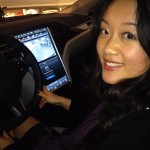 Judi and the Imagine Team
Top Woman Innovator, Award-Winning Certified Professional Coach & Business Consultant
"Be the leader that you seek… Love a better world."
Dream. Plan. Fund. at: https://startmybusinesstoday.com
Who is Judi Rhee Alloway? at: https://judirheealloway.com
P.S. Looking for motivation? Get our Free Gift Kit 2
1) Facebook Network Invitation
2) #ViewFromHere Social Media Challenge
3) Limited Time Special Offer