Hi Leader,
So, you do the same thing every day, day in and day out…. Yet you long for more fun, adventure, and excitement?!
Except you stay stuck because you think that people might judge and make fun of you…
And you trudge on…
Hoping to make a change one day….
But every year is the same….
Until now, when you click below.
>Apply by December 19, 2018 at noon EST/11am CT/9am PST to receive a 10% refund by completion.
One click can change your life.
Do IT for yourself!
Yours in service,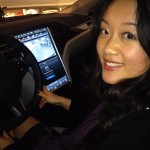 Judi and the Imagine Team
Top Woman Innovator, Award-Winning Certified Professional Coach & Business Consultant
"Be the leader that you seek…Love a better world."
Dream. Plan. Fund. at: https://startmybusinesstoday.com
Who is Judi Rhee Alloway? at: https://judirheealloway.com
P.S. Ready to be motivated? Get our Free Gift Kit
1) Facebook Network Invitation
2) #StartMyBusinessToday Checklist
3) #ViewFromHere Social Media Challenge
4) Limited Time Special Offer