Hi Entrepreneur,
So, you've been successful at school and at work. But what if you started an organization on your own?
It could be your greatest challenge ~ or success, yet!
Except you can't even think about changing your life.
Not now, you think. Maybe in a few months? Or in a year or two?
Your calling nags at you, but you do nothing about IT.
Until today, when you read this article and think ~ enough with this crap!
Or you can always wait another decade?!
Yours in service,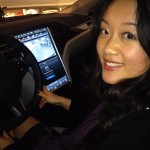 Judi and Imagine Team
Top Woman Innovator, Award-Winning Certified Professional Coach & Business Consultant
"Be the leader that you seek… Love a better world."
Dream. Plan. Fund. at: https://startmybusinesstoday.com
Who is Judi Rhee Alloway? at: https://judirheealloway.com
P.S. Get our Free Gift Kit
1) Step 1 Abridged Transcript
2) #StartMyBusinessToday Checklist
3) #StartMyBusinessToday Tracker
4) Limited Time Special Offer