Dear Leader,
Overwhelmed by taking care of everyone but yourself?
It seems like every day someone has another crisis.
You feel like you are last place on your list.
And wouldn't it be nice if someone would support you for once?
"I thought more about what we talked about last week and you were right on so many levels. I fought you on it but it was and still is very hard for me to admit. Sometimes it also hard to see clearly. I have grown and changed so much since starting this company and the past year and a half since working with you. Wow! It is hard to believe I have been doing this that long. In many ways I am excited that I have made it this far."

– B., Entrepreneur
Thank you for getting help!
Yours in Service,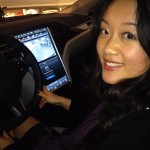 Judi and the Imagine Team
Top Woman Innovator, Award-Winning Certified Professional Coach & Business Consultant
"Be the leader that you seek…Love a better world."
More Strategic Planning Made Easy at: https://chiefstratofficer.com
Who is Judi Rhee Alloway? at: https://judirheealloway.com
P.S.: Discover more:
1. Organizational Success Chart
2. Chief Strategy Officer Details
3. Strategic Planning Event Checklist
4. Complimentary 15 Minute Discovery Session