Dear Leader,
You know your calling is greater than your current position.
You can see the bigger picture and calculate the next strategies to get there, but you can't seem to reach your goals.
What about hiring a contract Chief Strategy Officer?
So you heard that they cost an arm and leg, but what if you could find a reasonable alternative to high priced consultants who actually has your best interests at heart?
Thank you for working towards your future!
Respectfully,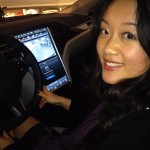 Judi and the Imagine Team
Top Woman Innovator, Award-Winning Certified Professional Coach & Business Consultant
"Be the leader that you seek…Love a better world."
More Strategic Planning Made Easy at: https://chiefstratofficer.com
Who is Judi Rhee Alloway? at: https://judirheealloway.com
P.S.: Discover more:
1. Organizational Success Chart
2. Chief Strategy Officer Details
3. Strategic Planning Event Checklist
4. Complimentary 15 Minute Discovery Session