Dear Leader,
You need coach for feedback and a consultant for sage advice.
You can't do it all yourself.
A change in perspective can change your world.
Therefore, I only work with up to a limited number of clients at a time who can pay the monthly retainer in advance of services. Also, my clients set their own agenda and are responsible for their own success.
Thank you for investing in your personal development!
Yours in Service,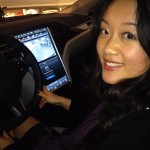 Judi and the Imagine Team
Top Woman Innovator, Award-Winning Certified Professional Coach & Business Consultant
"Be the leader that you seek…Love a better world."
More Strategic Planning Made Easy at: https://chiefstratofficer.com
Who is Judi Rhee Alloway? at: https://judirheealloway.com